Ximbio offer Sean valuable placement opportunity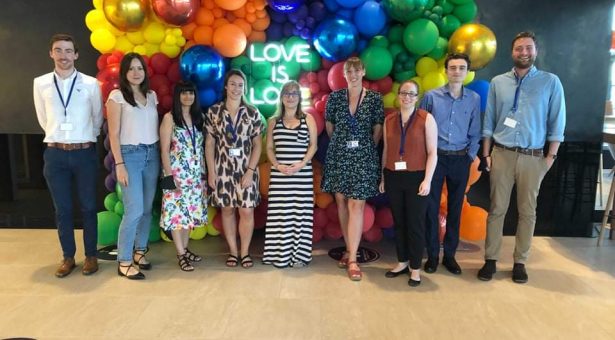 Sean Tattan, a student based at the University of East Anglia, wanted to gain exposure to a new setting, specifically one based within a sales/operational environment; both to ascertain whether he enjoys working in this field and to develop new skills to bolster his CV. Sean also wanted to contribute to the Cancer Research UK working environment, gaining an insight into how the charity operates and most importantly, the impact they have on accelerating life science research. Ximbio, the non-profit research tools trading arm of Cancer Research UK, presented at the UEA-PIPS Employer Forum where Sean promptly made contact to explore an internship.
Sean undertook his placement in the summer of his first year which he found worked well. The timing was minimally disruptive to his studies. Sean worked largely remotely from home with several trips to Cancer Research UK's HQ London office. Despite physical distance he was able to establish good working and social relationships with his colleagues across different teams.
During the placement, Sean's responsibilities within the organisation were quite broad. "I worked within the Business Development team helping to: manage Ximbio's existing portfolio of research tools; identifying new research tools from scientific literature; and getting to grips with the legal agreements which underpin the pipeline of acquiring a research tool to transferring it to a bench scientist based anywhere in the world", says Sean. He also worked with the Marketing and Communication Team; using data handling/coding skills to restructure a CRM (customer relationship manager) dataset so to facilitate strategic marketing campaigns.
Sean found he gained invaluable experience working in an entirely new field. "I found that I enjoyed engaging with legal agreements and I bolstered my communication and presentation skills via dedicated pitch training sessions, a skill that I do naturally find quite challenging" reflects Sean. As well as developing new skills Sean also gained an appreciation of how his existing skills in coding and handling big data could be translated from an academic to a more commercial setting.
Sean found it rewarding to work collaboratively with colleagues, contribute to ongoing projects, and tangibly see the impact from the outcome. Doing so developed his confidence that his skills could be translated into working environments outside of academia. Sean learned a lot about fields he would not have had the scope to work within his PhD and he developed his problem-solving skills, coming up with creative solutions, especially with regards to data management and technical challenges as this was a major part of daily work. Key to the internship were organisational skills. Managing workload to ensure results in time for meetings/work checkpoints developed Sean's organisational and time management skills. Regular progress presentations and support meetings were an integral part of the placement and Sean's engagement with this collaborative environment bolstered his confidence in communicating to groups, and effectiveness working when working within a team.
Sean found it rewarding to talk to Ximbio team members about their careers." Like myself many of them come from an academic/PhD background but all had branching career paths. It highlighted to me that career progression is not just the typical arrow from student to professor but rather that a PhD can open a lot of doors to many highly valued career options", reflects Sean.
Sean feels he has a more coherent plan for his PhD research since returning – implementing more strict deadlines. His PIPS gave him an opportunity to reflect on his PhD progress and identify new approaches that he has proposed to his supervisory team.
Lorna Ravenhill, Sean's supervisor at Ximbio was equally as positive about the placement. "The internship is a fantastic way for Sean to be exposed to a working professional environment that has a different pace to academia. To see Sean learning new skills and gaining new experiences was very rewarding for our team. Sean's contribution over the project was significant and his work will be used and built-upon in real business practice", say Lorna, Head of Business Development.