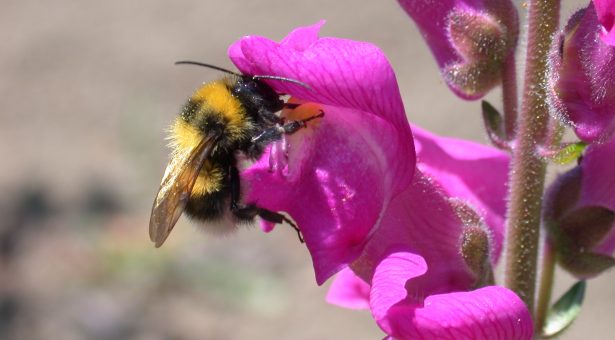 Director of the NRPDTP

Professor Dave Evans
Dave was a project leader with the AFRC/BBSRC for 26 years, initially at the Nitrogen Fixation Laboratory in Sussex and then at the John Innes Centre. His research interests span from bioinorganic chemistry to bionanoscience and he has played a major part in developing the use of plant viruses as nanobuilding blocks, scaffolds or templates for applications in materials science and medicine. In 2012 he was appointed Professor of Biological Chemistry at the University of Hull and soon after became Head of the Department of Chemistry and, most recently, Head of the School of Mathematics and Physical Sciences. He returned to the NRP in the spring of 2017.
Administrative Team

Dr Kate Conway, NRPDTP Manager
Kate is a Postgraduate Research Service Manager at the University of East Anglia and leads the administrative team responsible for PGR students at the Norwich Bioscience Institutes. Kate gained her PhD at the John Innes Centre and after post-doctoral research at JIC and the University of Cambridge she has worked for several years in the management and development of postgraduate research programmes.

Michelle Eastman, Doctoral Training Programmes Officer
Michelle joined the team as NRPDTP Administrator in September 2018 and moved to her role as DTP Officer in May 2020. Michelle provides support to the team for the coordination of postgraduate research administration for applicants, students and supervisors. Previously, Michelle worked at Norwich University of the Arts as Research Administrator.

Dr Sarah Eglington, Placement Coordinator
Sarah is the Professional Internship for PhD Students (PIPS) and CASE Placement Coordinator for our NRPDTP students. Sarah gained her PhD from the School of Biological Sciences at the University of East Anglia.

Natasha Montgomery, NRPDTP Administrator
Natasha joined the NBI Graduate School Office in June 2021. Natasha is responsible for the day to day administration of the NRPDTP and provides support to applicants and students of the programme, as well as to the Management Board, and the academic and professional service staff involved with leading, supervising and delivering the programme.
NRPDTP Management Board
The Management Board of the Norwich Research Park Biosciences DTP includes senior faculty members from each of the Partners within the programme. In addition to the Director and Manager above, the Management Board Members are:

Dr Nicola Patron, Group Leader – Earlham Institute
Nicola Patron is a group leader at the Earlham Institute. Her group uses synthetic biology approaches to investigate plant metabolic diversification and to understand how regulatory functions are encoded in DNA. They apply this knowledge to building synthetic genetic pathways and networks, enabling the biological production of molecules for agriculture and medicine. Nicola also directs the Earlham Biofoundry, an integrated research infrastructure for the engineering and characterisation of biological organisms.

Professor Jonathan Jones, Group Leader – The Sainsbury Laboratory
Jonathan is a Senior Group Leader at The Sainsbury Laboratory. His group uses molecular and genetic approaches to study disease resistance in plants. He has made numerous and sustained contributions to the science of plant pathology. His group was among the first to isolate and characterize a plant disease resistance gene and he was the first to demonstrate that resistance induced in plants towards pathogens is based on specific classes of innate immune receptors.

Professor Nathalie Juge, Group Leader – Quadram Institute Bioscience
Nathalie is a Research Leader at the Quadram Institute Bioscience, Deputy Leader of the Institute Strategic Programme on Gut Microbe & Health, and Honorary Professor at the University of East Anglia (School of Biology). She has over 25 years expertise in molecular studies of carbohydrate-protein recognition in relation to gut biology & microbiology and food biotechnology. Since 2007, she leads a Research Group focusing on the glycobiology of host-microbe interactions, particularly between gut commensal bacteria and mucin glycans, and their role in human health and disease. Her Group has made significant advances in the mechanisms underlying the adaptation of gut bacteria to mucus.

Professor Andrea Munsterberg, Professor of Developmental Biology – UEA
Andrea is Professor of Developmental Biology in the School of Biological Sciences at the University of East Anglia. Her group investigates cellular and molecular mechanisms that underlie embryonic development. Chick embryos are used as a vertebrate model organism and the mechanistic insights obtained not only increase the understanding of early embryo development, but also impact areas such as stem cell science and regenerative medicine.

Dr Richard Smith, Group Leader – John Innes Centre
Richard Smith is a Group Leader at JIC within the Genes in the Environment research programme. His group uses mathematical and computer simulation techniques to investigate questions in plant development. Working in close collaboration with experimental biologists, they develop cellular-level simulation models of hormone signalling and patterning in plant tissue. The models involve a biochemical aspect, genes, proteins, hormones, combined with change of geometry as cells divide and tissues grow. The group are interested in the interaction between these two processes and are researching methods to quantify mechanical properties in plant tissues, to facilitate the construction of biophysically based simulation models of plant growth.

Sarah Bennion, Finance Controller
Sarah is the Financial Controller at the Norwich Bioscience Institutes. She is responsible for providing financial analysis and support for the DTP programmes. She has over 15 years experience in various financial roles across a range of companies. She obtained her accountancy qualification in 2008 and has a BA in Finance from Sheffield University.

Dr Sarah Yeates, Training Co-ordinator – UEA Faculty of Science
Sarah is the training coordinator of the Personal and Professional Development Programme for PhD students in the Faculty of Science at the University of East Anglia. Sarah was previously a lecturer in the School of Biological Sciences at UEA teaching a range of subjects across evolution, ecology and environmental science. She gained her PhD from the School of Biological Sciences at UEA and developed her career through post-doctoral positions at the Max Planck Institute for Behavioural Ecology in Germany and then at UEA where she investigated the evolution of gamete compatibilities.

Jeroen Stam, Training & Development Manager – Norwich Bioscience Institutes Partnership
Jeroen is the Training and Development manager for the Norwich Bioscience Institutes and with his team is responsible for coordinating, delivering and sourcing technical and professional development training for staff at the John Innes Centre, Quadram Institute, Earlham Institute and The Sainsbury Laboratory. He also supports training provision for students on the NBI Postgraduate Research programmes. He has worked in Organisational Development and Learning for more than 7 years, especially in scientific institutions, working for the Natural Environment and Medical Research Councils and their research institutes, as well as in further education and the NHS.

Beth Bunn Student Opportunities Manager – UEA
Beth is the Student Opportunities Manager in CareersCentral at the University of East Anglia. She oversees work based learning activities such as placements and internships, business engagement with national and local employers to secure high quality developmental opportunities for students along with part time work, volunteering and mentoring. Beth also supports in the delivery of the NRPDTP's PIPS programme.