Michael brings his expertise to the Broads Authority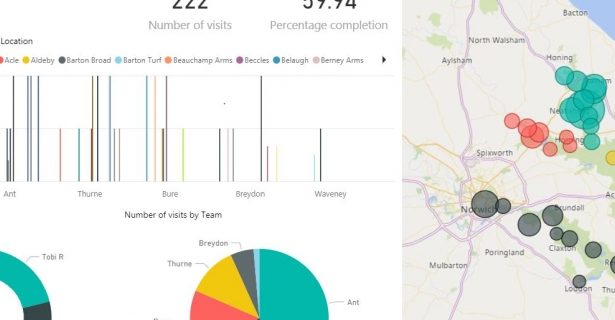 Michael Flynn, a student at the University of East Anglia, is doing a PhD in machine learning and choose to do his PIPS internship at the end of his first year which allowed him to use his programming skills in an applied environment. Michael spoke to The Broads Authority at the PIPS Employer Forum and decided that an internship with them would be a good fit.
Michael's focus during his internship was to develop a management tool to automate the process of monitoring and recording visits to field sites undertaken by Broads Authority rangers.  This was built upon asset management software already available on the mobile phone operating system used by rangers and would automatically generate reports.  Working closely with their IT team, Michael suggested solutions, developed new processes and succeeded in deploying this new system in the field.  Michael really enjoyed being able to do 'something of value' during this internship and his supervisor, Greame Hewitt, also commented that it is important to have a definite project in mind that can add value to the hosting organisation.  This had been a project that the Broads Authority had wanted completed for some time but had lacked the time and resources to bring it about.  Graeme Hewitt stated that, "Michael had been an asset to his team… and brought expertise that otherwise would have been unavailable."
Overall Michael's internship was a positive experience, he had a definite project to complete and enjoyed the problem solving and communicating with the outdoor team at the Broads Authority.  Michael gained new programming skills and feels that his organisational skills have improved. His advice to other PhD students is to complete their PIPS placement in their first year.