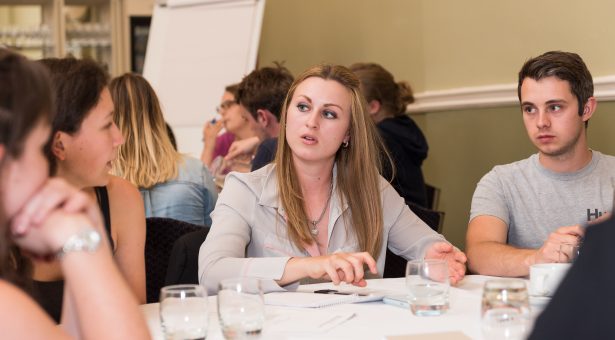 Underpinning skills pathway and induction:
Underpinning the NRPDTP programme is a defined training pathway that ensures the delivery of all essential generic training. This includes at induction: a welcome;  health and safety (general); information technology; risk assessment; how to get started; research ethics, integrity and regulations; and data protection, plus a facilitated mixer to foster cohort identity, initiate networks and build friendships.
All students receive subsequent training within the first year in: health and safety (work area specific); everyday resilience; equality, diversity and inclusion; bullying and harassment awareness; information and IT security; open research; quality management; reference management; and effective progress reporting.
Research skills training and development with supervisory teams:
A crucial component of the programme is hands-on training in core and advanced bioscience skills that each student receives within their world-class research team environment. They join journal clubs, discussion groups, attend conferences and research group training and become embedded in their core support and training environment.