Professional Internships for PhD Students (PIPS)
Professional Internships for PhD Students (PIPS)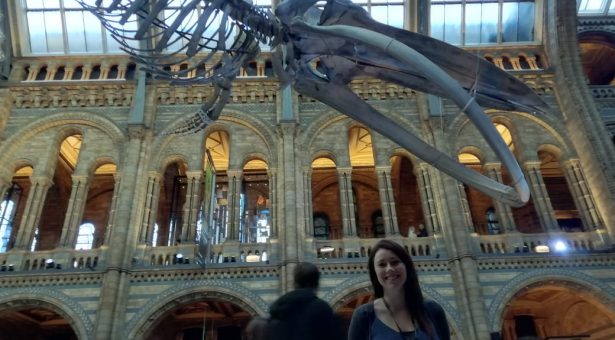 The Professional Internships for PhD Students (PIPS) scheme is the work placement element of the UKRI-BBSRC Doctoral Training Programme, offering students the experience to work in an area outside of their PhD project.
The PIPS is an innovative and integral element of the DTP programme, developed to enhance the future employability of our graduates. All students undertake a three-month professional internship outside of the area of their PhD research. We have active hosts keen to offer our students opportunities in areas including policymaking, media, teaching and industry that will help to widen their experience of the areas of work in which they can apply their PhD skills and training. Such experience is important both to help early career researchers understand the context of their research and to expose them to the range of opportunities available to them after they graduate.
PIPS is part of the student's Personal and Professional Development Programme and is managed flexibly to ensure the timing fits within the research project and meets the needs of both the student and host organisation. A tailored programme of support is provided to participating students to ensure they maximise their internship experience and it's potential benefit to future employability.
How will students benefit from taking an internship?
There are lots of reasons for taking an internship. These include:
* Providing direct experience of working in a professional environment that does not directly relate to the PhD project
* Making a positive contribution to the work of the host organisation(s) by, for example, managing a non-research project, developing policy, undertaking a discrete research project in industry, enthusing the next generation of researchers, and communicating science to a broader audience
* Helping students to understand the wider context of their research
* Giving students the opportunity to consider the direction that their career might take after completing their PhD, and broadening their horizons of the areas where their training can make a distinctive contribution
* Building confidence and making students more well-rounded individuals
* Giving students a chance to see the 'big picture' of their research
* Allowing students to make a new network of contacts outside academia
To read about some of the experiences that previous PIPS students have had whilst on their placement, take a look at our Student Stories pages.
We currently have over 100 potential PIPS hosts across a range of different sectors including policy making, media, teaching, finance, knowledge exchange and intellectual property, public health and industry. Hosts range from SMEs, public bodies and professional societies to large companies. Our doctoral candidates have sourced their placements in the UK, Europe and across the world including Africa, Canada, China, Japan, Mexico, New Zealand, USA and Vietnam. More information about organising your PIPS is available for our students on the NRPDTP Hub pages
If you are an organisation that would like to host a PIPS placement please contact us by emailing  pips.internship@uea.ac.uk