Vanessa develops her coding skills with CPI Card Group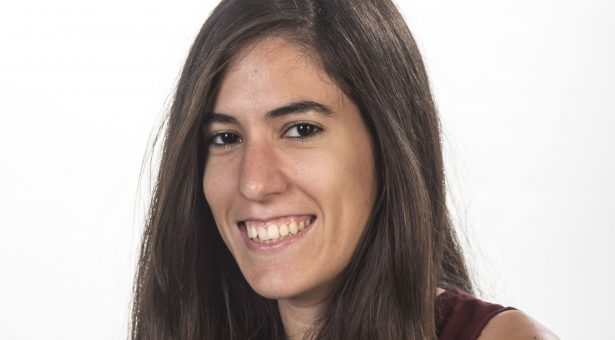 Vanessa Bueno Sancho wanted to use her internship to enable her to employ and develop her programming and coding skills. After speaking to a fellow student that had spent time with the company before, Vanessa used LinkedIn to make contact and secure her placement with CPI Card Group. This is a company which provides financial payment card solutions and related services. The Company engages in the design, production, data personalization, packaging, and fulfilment of retail gift and loyalty cards, serving customers worldwide.
Vanessa undertook her placement during the 2nd Year of her PhD which she found to be excellent timing. During the internship, Vanessa carried out several projects, some from the beginning until deployment. Vanessa feels that her internship helped her develop new skills and has improved her prospects for future jobs. "I improved my coding skills, learned the dynamics of a software team, and learned other tools. I particularly enjoyed the problem solving and I was surprised to see that I could manage to carry out projects without any previous experience", reflects Vanessa.
Despite Vanessa's lack of previous knowledge in the field, she managed to carry out the projects which were assigned to her, which greatly increased her self-confidence. Vanessa learned new skills and had to think about ways of solving problems when they arose. Her time management also improved, as a result of working on several projects at a time.  Vanessa was working in a team of ten people and this involved a daily team debrief to explain to other team members what everyone was working on. This helped improved Vanessa's team working and communication skills. In terms of career aspirations, Vanessa discovered that this is a field that she would like to work on in the future, which surprised her as before her PIPS she did not think it was an option. Vanessa had the opportunity to attend a 'Python network' meeting in Norwich where she got to meet wide range of employers and people using coding to solve problems.
Vanessa enjoyed her experience at CPI feeling it not only exposed her to new coding languages including webpage development tools, but gave her increased confidence, increased her productivity on day to day basis and improved her ability to convey ideas to new audiences. On returning to her PhD, Vanessa noticed an increase in her productivity in the lab, as she was able to use her new skills. Overall, Vanessa found her PIPS placement a very positive experience, especially in terms of her training and skills development.  In terms of advice to future students, Vanessa encourages students to choose something they have always been interested on, even if they think it is far away from their research or that they don't have the skills. "Choose carefully and make the best of it", says Vanessa.