Toby Buttress reaps the benefits at RAGT Seeds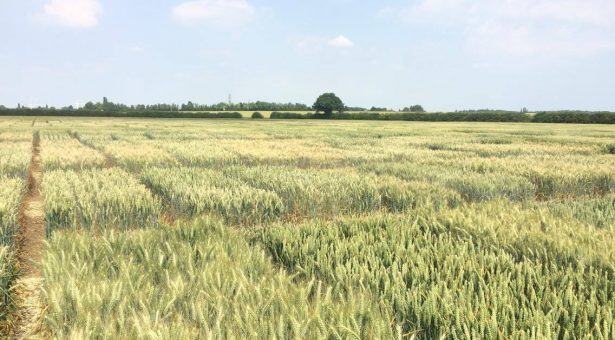 Toby Buttress reaps the benefits at RAGT Seeds
Toby Buttress, a PhD student at the John Innes Centre, undertook his PIPS placement at RAGT Seeds Ltd, after having spoken to them at the annual Employer Forum. Toby found the Employer Forum a useful event as he felt it reduced the stress of making speculative approaches for internships and was pleased with the interactions he had there.
Toby undertook his placement during the summer of his first year (2017). "It was a good time for me to go on my PIPS placement as I had a natural pause in my work following the probation assessment. Also, any later and I felt it would interfere with my research as things pick up pace", reflects Toby.
Toby was based at the offices in Cambridge and was working in the Molecular markers team where he was given the freedom to develop his own approaches and methods. During Toby's placement, his main duty was to develop molecular markers for target traits in wheat using bioinformatic and molecular genetic approaches. Toby developed and verified several novel molecular markers which can now be used in the RAGT wheat breeding programmes.  Having the freedom to establish new protocols in the lab increased Toby's self-confidence, something he feels will continue into his PhD work. Toby's hosts were extremely pleased with his work during the internship.  Dr Chris Burt, Toby's manager during his PIPS said "Toby is doing a really great job. He has shown a lot of initiative and has made significant progress in the areas he is working on. He has also integrated into the team here well. We'll miss him when he returns to JIC"!
Toby feels that he has come away with a wide range of skills, including communication, presentation and team working and time management skills, as well as expanding his knowledge base in wheat genetics which has given him an insight into the difficulties of using this as a genetic system. Toby had his own budget to manage whilst on his placement and had to think about where he should allocate funds so this gave him an additional level of experience. At the end of Toby's PIPS, he gave a presentation to the company on the work of his internship. These skills will all be useful as Toby continues with his PhD. The placement was also useful as it has helped Toby increase his understanding of the relevance of his PhD research through real-world applications.
In terms of his career aspirations, Toby feels that this placement has opened his horizons to considering a future in industrial crop research. Toby also feels he is better able to explore the job market and employer expectations, is better able to market himself to future employers and has enhanced his professional networks for his future career. Toby has also gained experience about the way this sector operates, its competitors and the broader environment in which it operates as well as the strategic issues faced.
Overall, Toby rates his PIPS placement as a very positive experience. Toby found that he enjoyed the chance to work in an industrial research setting, as this is not something he had experienced before. In terms of advice for other PhD students about to embark on their PIPS placement Toby says "It's only 3 months out of 4 years so it's best to just throw yourself into it and get the most out of it!"