Summer relishes PIPS opportunities at Pwani, Kenya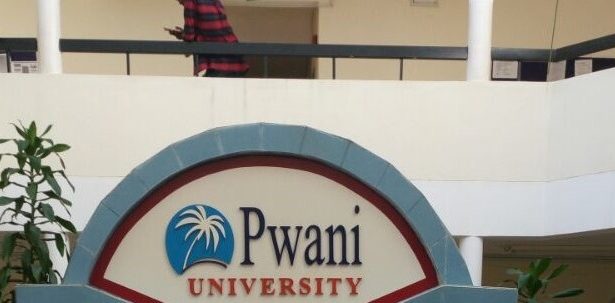 Summer Rosonovski, a DTP student at the University of East Anglia, wanted to develop skills in business and commercialisation, leadership, public engagement, networking, organisation, and management. After speaking with representatives from Pwani University at the Employer Forum, Summer arranged to undertake her internship with them in the spring of 2019, during the second year of her PhD.
Summer collaborated with members of the Business and Science departments to organise and facilitate focus groups and questionnaires with local farming communities to support development of more efficient farming practices and potential markets for their products. Having no prior knowledge of farming or plant science Summer was particularly proud of her ability to pick up new information and practical knowledge and then to convey this to the farmers. Summer had to develop her knowledge of qualitative research methods in order to construct the questionnaires appropriately and facilitate the focus groups. She also needed to adapt her approach to account for cultural / gender issues e.g. female farmers carrying out the majority of farming but receiving higher number of responses from males. As a result of having to be very flexible during her internship and try new things Summer already feels much more confident about exploring new avenues and techniques with her PhD research. Another task was to facilitate AfriPlantSci – a two week workshop building African scientist capacity. Summer also had the opportunity to contribute to the teaching programme at Pwani, delivering some marketing lectures and teaching at AfriPlantSci workshops. This experience built on her ability to deliver information to different audiences, developed through her previous outreach experience.
Summer felt she has gained significantly in self-confidence as a result of the internship, as well as developing networking, communication, teaching, and business skills. Summer also gained a greater understanding of how an economy functions and how businesses carryout primary research, "I particularly enjoyed engaging with the farming community to tackle challenges they face, designing and leading my own primary research, and leading my project in the direction I felt fit", reflects Summer.
Overall, Summer found her PIPS placement to be a very positive experience. She recommends that future PIPS students should think about what skills you lack that will help you in your PhD or achieve your desired career and pick a PIPS that supports the development of these skills. In terms of timing, Summer felt it would have been less disruptive and more beneficial had she gone earlier as the skills she developed would have been useful to apply earlier in her PhD.
Summer was the sixth PIPS student at Pwani University in 18 months and the students and University staff and supervisors noted how much these internships impacted PU. Undergraduate students' confidence were boosted through these interactions and they were inspired to aim higher for their careers. Research staff capitalized on the opportunities for UEA-PU collaborations and are developing research ideas, proposals and projects with PIPS alumni.