Natalia Zielonka uses PIPS to Experience the Policy sector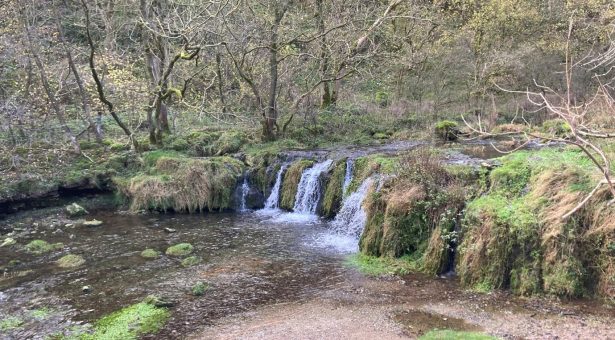 Natalia Zielonka, a student based at UEA, wanted to gain understanding of her career options outside academia, particularly in policy. Nat successfully applied to the UKRI Policy Internship scheme to secure a placement with JNCC (Joint Nature Conservation Committee), the body that advises Government and devolved administrations on UK-wide and international conservation issues. Due to fieldwork commitments, Natalia spread the 12 week internship across 17 weeks, demonstrating the flexibility of the programme. The internship was based remotely due to COVID restrictions but there was the opportunity to attend a 3-day Team away trip in the Peak District with the Nature Conservation Policy & Advise Team.
Natalia worked within a 'Team-let' of 4 people across a range of projects, including an on-going project updating the wider JNCC of recent changes in relevant legislation and policy related to the environment, pollution, climate change and land-management. This work included delivering an online webinar to around 100 staff about the Environment Act 2021. Natalia also worked on deep-dive project reviewing policies and funding approaches relating to Peatlands, which involved attending a 3-day online IUCN Peatland Conference and reporting back to JNCC key themes that might affect departments work going forward. Nat also attended and reported back on the British Ecological Society Conference, as it's essential for policy-makers and advisers to stay up-to-date with research. "I really enjoyed experiencing how policies and legislations are informed by science, and how science and research can be used to inform policy and law making", says Natalia.
Through the various projects, Natalia gained considerable knowledge on legislation and policy development, including how it is informed through scientific research and public consultation. She noticed differences in working environment between academia and the Civil Service and found a much more team focused approach in latter with multiple weekly meetings and informal meetings via Teams, much shorter deadlines on projects and often having to respond to sudden information requests (e.g. from Defra). Natalia felt she had a lot of freedom to work independently at JNCC but with constant support and feedback on work when required.
Natalia felt her communication skills improved – specifically her ability to write for a non-academic audience in a 'diluted' way – synthesising knowledge and making it digestible. Reading the relevant policy and legislation literature, she also had to learn government terminology with reference to which policies they were committed to delivering on. Nat gained confidence in her ability to communicate her new knowledge to others either through the reports or presentations she delivered. Natalia will be sharing her knowledge of the Environment Act 2021 at a UEA CEEC seminar in February. Natalia was able to manage her time effectively between the different commitments with guidance from her line-manager as to what needed prioritising.
Natalia also found the placement a great networking opportunity; "The placement gave me the opportunity to expand my network and get to know a lot of people involved in the other side of agriculture, land management and biodiversity, whose work isn't too far away from my PhD work but whom I'd likely have never met if it wasn't for the placement", she reflects.
Overall, Natalia had very positive experience and felt well supported. "The placement helped me realise that I'd potentially enjoy a career in the civil service but that I'd probably want to stay in academia for a little longer than my PhD before making the move away from research", concludes Natalia. She advises future PIPS students to use this opportunity to learn or try something new as you may never get that opportunity again. It's the perfect opportunity to see if you'd enjoy a particular sector without having anything to lose.
Amy Arnott, Nat's supervisor at JNCC during placement was also extremely pleased with how the placement went; "Nat was a fantastic addition to our team at JNCC, all of our interns go above and beyond, and Nat was no exception. It was not all work without play, on our team trip to the Peak District we enjoyed some fungi identification and even karaoke…JNCC was lucky to have Nat for a short time and she will certainly be missed!"