Lizzie gains an insight into commercial biotech with Leaf Expression Systems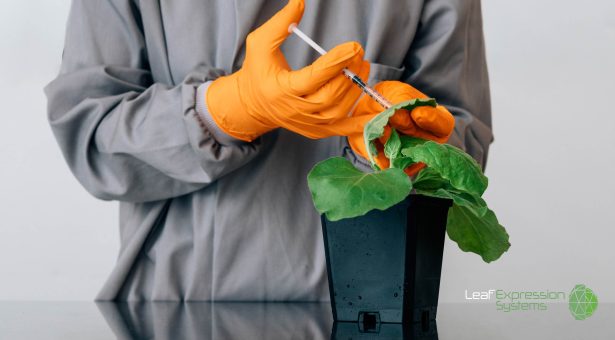 Lizzie Gray, a student based at UEA, saw an opportunity at Leaf Expression Systems (LES https://www.leafexpressionsystems.com/) promoted in the PIPS newsletter. Lizzie hoped to gain an insight into research within an industrial setting, as well as gaining new skills in protein purification from plant systems which she had not worked on before, so LES presented a great opening.
During the placement, Lizzie's main duties were to assist with large purification of two antibodies, which included preparation of all the materials and equipment needed for the process. This was followed by quality control experiments to ensure the purified material met the required specifications as set out by the client. This enabled Lizzie to gain technical experience in working with plant material and different protein purification methods, as well as other technical skills in performing a variety of quality control experiments. Outside of the laboratory Lizzie experienced the work culture within a small spin-out company, and was privy to discussions relating to the business as a whole. Lizzie gained valuable insight into how research and development is carried out within an industrial biotechnology organisation, as well as some insight into more of the business side of biotech. She had the opportunity to engage in conversations about the company, its technology, and growth, all an excellent introduction to working in industry.
Lizzie developed a range of transferable skills during her project, including self confidence in her technical abilities of protein purification, as well as her effectiveness to work on a project with a clear aim within an allocated time frame. "During the placement, I had opportunities to develop my problem-solving skills through troubleshooting of the purification process when one of the required specifications was not achieved", adds Lizzie. Lizzie also gained knowledge in the field of antibodies, an area of research she had not worked in before. Lizzie's time management skills, team working and communication skills were also developed.
Lizzie found the placement a very positive experience. "This placement has given me a valuable insight into research and development within a biotechnology environment and shown me this a career that I would like to consider after my PhD".
Claire Fowler, from LES, was very pleased with how the placement went. "Lizzie became an invaluable member of the team during her 3 month placement", says Claire. "Lizzie was able to provide outside observations, looking at the project with 'fresh eyes', and was a brilliant fit within the team structure" she adds.
Photo credit: Leaf Expression Systems