Jonathan secures a job with Isomerase as a result of his PIPS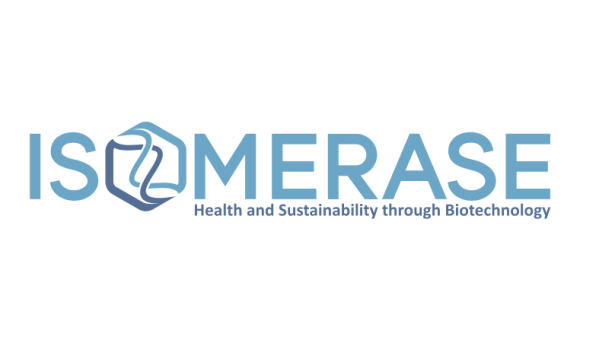 Jonathan Ford, a DTP student based at JIC, undertook his internship with Isomerase in Cambridge. Jonathan was made aware of the company by his secondary supervisor who is part of the senior management structure. Originally Jonathan was interested in finding an internship related to the Brewing industry or in an engineering organisation but delays due to Covid made him re-evaluate the purpose and he decided to use his PIPS to explore whether industry life-science research would be a suitable career option for him. Jonny also wanted to find out more about the business side of things and how a company raises funds, how they interact with client and how the departments/management system works.
Jonathan was working on an internal project developing a new technical method that could be offered to clients in the future. He worked alongside another PIPS student from Bristol who came from a chemistry background. Jonathan gained lots of new technical expertise as the research was focused on proteins. Jonny spent the initial part of the internship reading around relevant literature to help transition to the new subject area, then working closely with the other intern and two managers in his team who led the management of the project. This involved lots of initial planning using Gantt charts and setting contingency plans. The wider team (including senior management) had weekly progress meetings (with communications via Teams daily) at which Jonny delivered presentations. These were very efficient and constructive meetings. Jonathan liked the structured, focused environment where ideas and contributions were valued. At the end of the internship, they put together a toolkit for the new methodology and this has already been translated to another project. Jonathan felt a great sense of achievement that the technique developed was successful.
Jonathan also had the chance to attend company-wide meetings and to explore the work in other departments. He found it very interesting to learn more about how the company works and attracts clients and he enjoyed speaking to the different scientists about their roles and backgrounds prior to joining the company; "Upper management were very forthcoming with explaining how the business works and I really enjoyed speaking to people in different departments, to get an idea of their day-to-day work", reflects Jonny. Jonathan spoke to one department whose new scientific area he hopes to transition into, and they were very supportive providing recommendations for background literature so he can gain insight. Jonathan recognises that industry values soft skills as much as technical ability, with the ability to integrate effectively into a team being key. He feels he has strong transferable skills that would support the transition to industry including the ability to learn quickly.
Jonathan enjoyed his PIPS and felt what made it such a positive experience were the people, who were all very supportive and friendly, including him in invitations for social activities and team days out.
Jonathan is keen to pursue industry research post PhD and he has accepted a job with Isomerase which starts when he has completed his PhD, as a direct result of this internship. Jonathan adds "I found the internship very important for shaping my career aspirations".