Hethel Innovation Limited provides Conor with a valuable internship experience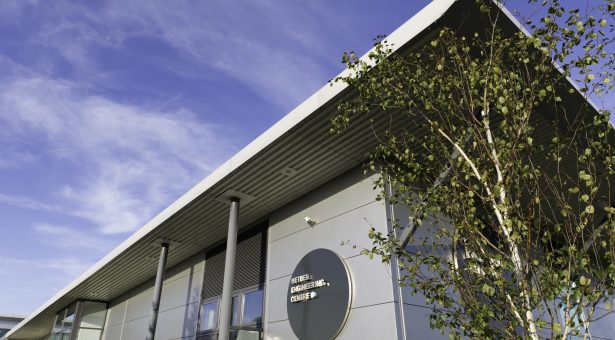 Conor McGrath, a student at the Quadram Institute, wanted to gain an understanding of commercialising research and an insight into nurturing research-based start-ups through financial provision and expert advice. At the PIPS Employer Forum Conor spoke with Hethel Innovation Ltd (HIL) and felt they would be a good fit to host his internship. HIL operates two high-tech business incubators in Norfolk and as lead partner in the ERDF-funded Breakthrough project, HIL also provides business and innovation support across Norfolk and Suffolk, with a focus on emerging sectors such as cleantech, infotech and biotech.
Conor undertook his placement during the second year of his PhD and found this timing to work well as it did not interrupt any major milestones in his project or cause any delays. Conor assessed the existing growth strategy for the regional bioeconomy and updated this to align with new strategies formed at the regional and national level. Conor presented the new strategies in the form of a detailed report, concise 1-page documents and in the form of an oral presentation in front of key opinion leaders (KOLs) for New Anglia's bioeconomy. Another aspect of the placement was to keep the GoBio (the HIL bio network) website updated with regular blog posts and news articles, as well as contributing to magazines and newsletters sent out to network members. Conor also supported STEM outreach days at primary and secondary schools across North Norfolk and additionally, developed a workshop for 13-16 year olds to innovate using Synthetic Biology and turn these into commercially viable technologies.
Conor developed a range of skills over the course of his internship, the major ones being his communication and presentation skills. "I found that, towards the end of my internship, I was far better at explaining complex science to a non-specialist audience", reflects Conor. Conor found he particularly enjoyed blog writing. During the placement, Conor regularly had to communicate in unfamiliar business terms with people with far more expertise than him, as well as supporting STEM outreach days in areas that were not his speciality. To do this, he had to push himself out of his comfort zone, but this helped developed his self-confidence. Organisation was a large part of the internship. Much of the work was required by a fixed deadline (e.g. magazines, newsletters) and so helped Conor develop his organisation and time management skills. Team work was also an important skill.
Conor found that the insight he gained on the support provision offered to bioscience start-ups particularly useful as he intends on pursuing a career in research at small biotech businesses. The internship was also a good networking opportunity as presenting in front of KOLs in regional bioeconomy allowed him to make excellent connections with people he would not normally have access to. Conor also learnt about starting up bioscience businesses: the huge challenges they face; how to mitigate these by seeking financial and business support offered by business incubators; and how to generate a viable business model. "I would like to work more hands on and develop technologies through research, but eventually I may move more into the management of these projects. The business insight and skills I developed at HIL will be crucial for this jump", reflects Conor.
Conor found his PIPS to be a very positive experience. He recommends that future PIPS students invest time in developing a worthwhile project before you begin, and to constantly push yourself out of your comfort zone whilst on placement.