Emma secures a valuable internship experience at the Employer Forum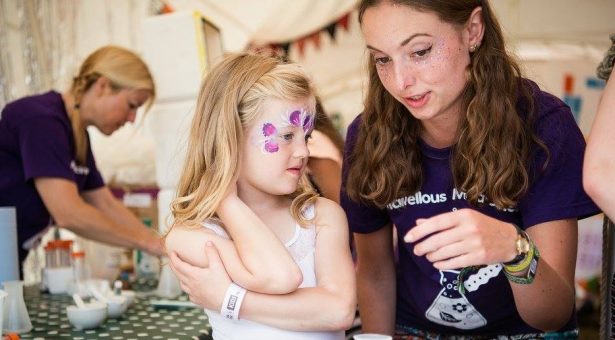 Emma secures a valuable internship experience at the Employer Forum
Emma Mckechnie-Welch, a student at the John Innes Centre, went to the PIPS Employer Forum with the hope of finding an internship where she could develop her science communication skills, as she did not feel that these had been consolidated during her undergraduate degree. During the Forum Emma had interviews with The Science of Art and Writing (SAW) Trust and OpenPlant and set up an internship in partnership with both hosts. Emma undertook her placement during the summer of her first year and felt that the timing of this worked well as she felt that doing it early allowed her to gain experience that will help throughout the rest of her PhD and has left plenty of time to continue with her research.
Emma was involved in developing a new Plant Science based SAW project for use in the Primary curriculum and tested this with two age ranges at a school. She was also involved in several outreach stands (Norfolk show, Latitude and BoomTown festival, OpenPlant forum) where she was developing and facilitating activities in a wide range of subject areas (e.g. antibiotic ants, bumblebees) aimed at school aged children, parents and teachers. Around these main projects Emma wrote material for blogs, the organisation websites and analysed data for use in a company presentation.
Throughout the course of the internship Emma gained experience and skills in teaching and how to convey scientific ideas to a large range of different audiences, ranging from young children, adults to teachers or academics. Emma also learned a lot about designing science outreach including practical elements that will best engage and inspire interest in the area. "I very much enjoyed getting out there and doing the events and engaging with the children/public. I realised the challenges you can face with designing practicals relevant to your scientific topic, the target audience and with limited resources", reflects Emma.
Emma also developed her self-confidence as well as gaining a greater understanding about the process of organising a science outreach event. Emma's creativity was developed during her work in designing different combinations of teaching and physical activities to be carried out at each event while her problem solving ability was tested through how to adapt to each situation and working with limited resources.
Time management and organisational skills were required as lots of the events were close together so it was important to organise and make sure things were ready on time for all of them. Emma recognises that this skill could be transferred to research management.  Emma's communication, presentation and team working skills were developed through talking about science to lots of different people, presenting science to school children and working with others at the festivals in particular to make sure the stands were running smoothly. As a result of her PIPS Emma feels that her career prospects have been enhanced and that she is better able to explore the job market. Overall, Emma rates her PIPS as a very positive experience. She advises future PIPS students to think carefully about their placement and to choose something that would they might consider as a future career outside of research to trial working in this area.
photo credit Harvey Mills Photography @ Boomtown Fair