Developing Experts help Shannon realise the value of her skills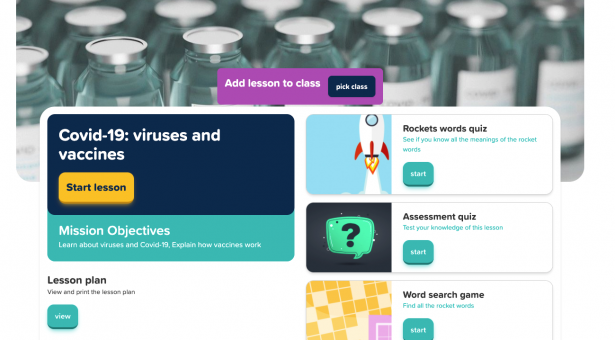 Shannon Weldon, a student at the University of East Anglia, undertook her PIPS with Developing Experts. Developing Experts' online platform provides science curriculum content to schools and a careers library promoting careers within in the STEM industry. Shannon was aware of the organisation from a filming visit to her lab at UEA and she spoke to one of their former interns about their experience prior to developing links at the PIPS Employer forum.
This was a remote placement due to the COVID restrictions and ran from January 2021, after having been originally planned for June 2020. Shannon found working remotely was manageable with daily update meetings and weekly wrap-up meetings to help her evaluate progress and plan work. However, she missed having in-person interaction with her colleagues and other stakeholders.
Shannon had flexibility around the projects she worked on. Her duties included writing material for the weekly newsletter on school-related topics, developing website material including lesson plans aimed at KS4, and writing sales & marketing scripts for use in phone or in-person meetings with potential business investors. Shannon enjoyed the variety of projects she worked on and recognised the transferability of the skills from her PhD to her PIPS. "I was very surprised to discover how transferrable the skills I have built throughout my PhD are and how I can apply them to different settings, such as a business or school setting", reflects Shannon. "The diversity of tasks undertaken gave Shannon the opportunity to develop a wide variety of skills and her scientific knowledge was hugely beneficial to Developing Experts," Katie Barrie (Developing Experts' Business Manger) says.
Shannon is used to tailoring her language to describe her PhD research to suit different audiences so found this useful when developing communication materials during her PIPS. Shannon feels as a result of her PIPS she is now more confident in her communication style. Shannon's confidence has greatly improved and she feels this will allow her to become more proactive in the lab now that she have returned.
The PIPS placement has encouraged Shannon to consider other career aspirations that are outside of academia. Until now, she had not experienced anything outside of academia, and was unsure how she could transfer the skills she has built in the lab to a job that is unrelated to that. Now, she realises that she has a much broader skillset than she initially thought and can see how a career in a non-academic setting may be more suitable.
Overall, Shannon rates her PIPS placement as a very positive experience. In terms of advice for future PIPS students, Shannon recommends that you go into it with an open mind; "it will be far more beneficial than you think", she says. She recommends trying to work with a company that will build skills that you do not have on your CV already.