Cristina focusses on data analysis skills with the NHS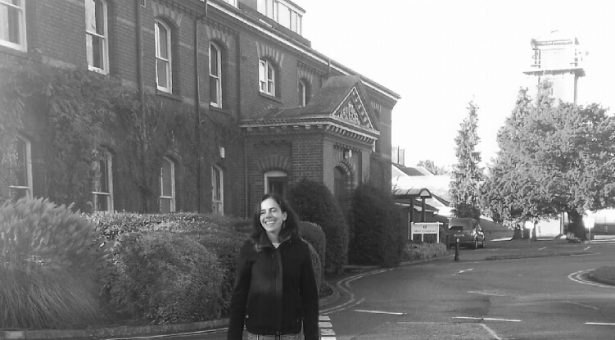 Cristina Alcon went to Hellesdon Hospital for her PIPS placement. Cristina has always been interested in knowing more about the wider roles in the NHS and so set up the internship using her own contacts. "I wanted to learn more about data management systems. Being able to manage big datasets is a very powerful and transferable skill to have", says Cristina.
Cristina undertook her placement at the beginning of her third year. On reflection, Cristina felt that the internship experience would have been more beneficial and developmental if she had undertaken it earlier in her PhD.  Cristina worked on a data analysis project looking at a Mental Health Service data set from the Norfolk and Suffolk NHS Foundation Trust. During the internship Cristina learnt SQL language which is a standard language for storing, manipulating and retrieving data in databases. Cristina undertook lots of data analysis and although this is something she is comfortable with from her experiences in her PhD she found the main difference was the amount of data she was using; "Excel is not the right programme to use when you deal with 500,000 rows in a spreadsheet", she reflects. Cristina also prepared several reports and one formal presentation so this helped improve her communication and presentation skills, as she quickly learnt that presentations and reports are required to be different in the NHS where she found a key target was to make them as precise and concise as possible.
Cristina found that there was a steep learning curve and it was challenging to learn all the acronyms people use in the clinical field, in addition to learning how to run queries using SQL.  However the project was fulfilling as the work will have a direct impact on the business managers of the NHS. The internship also reinforced her confidence in her ability to adapt to new working environments/teams. Another benefit of the placement was an increase in Cristina's professional network which she hopes will be very helpful when she finishes her PhD and needs to look for a job. The internship has also provided her with a better insight of working in the NHS, and she has learnt useful tools to apply for a job in the future.
Cristina says of her PIPS "It is a great experience to do something outside your PhD project. Enjoy the opportunity as much as you can, and work hard to make it useful".