Anna gets a taste of commercial research at MyDNAhealth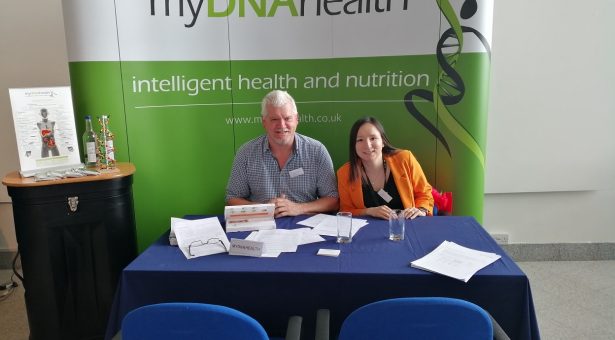 Anna Isaacs wanted to increase her awareness of careers outside of academia and so used the PIPS Employer Forum to set up an internship with MyDNAhealth. MyDNAhealth is a company that helps people to adjust their dietary and lifestyle behaviour to enhance their long-term health and well-being, by decoding genetics and lifestyle. The company does this by researching genetic variants associated with differential responses to nutrients and relating this variation to disease states. Alongside the genetic variants, the researchers look at the influence of dietary and lifestyle factors on gene expression which subsequently impacts protein and metabolite levels.
Anna undertook her placement in the summer of the first year of her PhD and found this timing to work well. Anna was responsible for conducting a literature review about the genetic factors of dental diseases, evaluating the market for competitor dental health tests, designing a direct to consumer genetic test for periodontitis (gum disease). In doing so, Anna gained awareness of industry and product design; "I really enjoyed working with the marketing team and I would like to learn more about marketing in the future", reflects Anna. Anna also took part in public outreach activities at the Norwich science festival, which she enjoyed immensely. As well as this, Anna had the opportunity to attend a conference of dentists and functional medicine practitioners and speak with other similar product providers. Another activity was writing a blog for the company website/ contact list and putting together some technical product information.
Anna felt that her self confidence and personal effectiveness have both increased as a result of her placement, as well as developing her organisational skills, communication, presentation and team working. "I really enjoyed my time with my PIPS hosts, it was very insightful to do something outside of the lab and I feel very motivated for the next 3 years of my PhD as I have gained an understanding of how research is used by commercial companies", says Anna. In terms of her career aspirations, pursuing an academic career is Anna's main goal however she is now more likely to consider a career outside of academia, in product development or marketing.
Overall Anna rates her PIPS as a very positive experience, bringing benefits to both her training and skills development and also her research project. She advises future PIPS students to look forward to your time with the host, as it is a very different environment to working in a laboratory. "Get involved with as many different things/ activities/ projects as the organisation has as you may discover something new that you are interested in", suggests Anna.