Anglia DNA helps Joseph improve his career prospects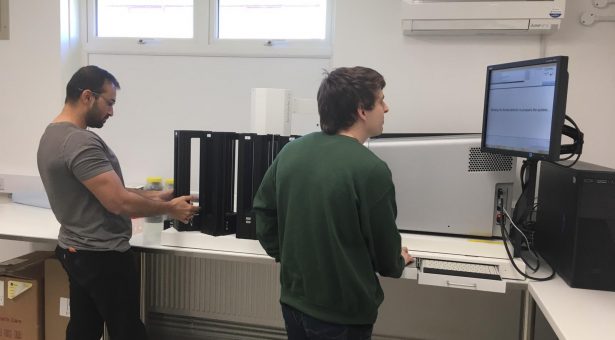 Joseph Shepherd, a DTP student based at the University of East Anglia, wanted to use his PIPS placement to further his career networks, as well as gaining skills for the DNA bioinformatics industry. Joseph's PhD is a computational research project looking at different yeast strains so he wanted to consider how his programming skills could be applied in a commercial context. Joseph was originally interested in a plant-science based project but developed a positive conversation with Anglia DNA at the Employer forum. Anglia DNA is an independent UK laboratory offering a range of scientific services, specialising in DNA, Drug & Alcohol Testing for both court-directed and private purposes. Joseph felt that they could offer him a good opportunity to develop his skills so he arranged to undertake his internship with them. Joe decided to undertake his placement in his second year, which he found to work well as there was in a natural dip in his research.
Joseph's main project at Anglia DNA was to develop an automated system for them to analyse their paternity testing results in order to save hours of manual assessment. Joseph threw himself into the task and worked long hours for two weeks (including evenings) to develop and test the code. Josephs other duties included attending meetings with clients and liaising with clients to help create IT products for their needs.
Joseph learned to create solutions to various problems which no-one else could deal with due to a lack of relevant skills. This was a great boost to his self-confidence. Joseph also improved his team working and communication skills as well as a variety of business skills.
Joseph feels he has improved his career prospects as he has gained an insight in to how to apply to jobs post-PhD by focusing on skills industry prioritizes. Joe found that this helped him learn about the industry and where his skills fit in. "I have a clearer understanding of my worth and can seek employment post-PhD with confidence", reflects Joseph.
Overall, Joseph found his placement to be a very positive experience. Joseph's host, Thomas Haizel was also extremely enthusiastic about the placement, saying ""Joseph was excellent and did a great job"!