Alice is inspired at GoBio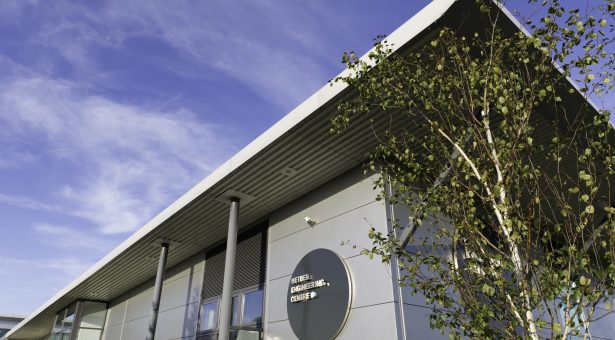 Alice Godden took the opportunity at the PIPS Employer Forum to speak to GoBio (Hethel Innovation) as a potential company to host her for her internship. Alice was looking to gain a higher level of understanding of what is needed to develop and support a biotech business as well as developing her written and general communication skills. GoBio is run by Hethel Innovation, an incubation and innovation consultancy that works in emerging sectors including biotech, cleantech and smart tech.
Alice undertook her internship during the summer of her first year of her PhD, which she found to be good timing as it fitted well with her experiments and was just after the probationary review which provided a natural pause in the project. "After your probationary report is a good time, as I believe this has caused less disruption to my workflow compared to later on. I am glad I did my placement early as it gives me time during my PhD to seek more opportunities to enhance my employability", says Alice.
Alice was responsible for publishing and writing biotech news stories in Norfolk and Suffolk on the GoBio website (gobio.uk), the twitter @HethelGoBio and other communications. Alice was responsible for her own business facing projects. This involved producing business support tools, market analysis, business mapping, supply chain mapping, and presentations of her findings to the clients. Alice was also responsible for developing a GoBio conference and producing marketing materials for this.
Alice particularly enjoyed researching the biotech market and sector within Norfolk and Suffolk. Whilst on placement Alice got the opportunity to make a video to promote the study of Biosciences, this was really interesting and will be posted on youtube. "It was great to meet local business owners and entrepreneurs. To work directly with them and offer valuable support to help them thrive was a really valuable experience for me and will help me in the future", reflects Alice.
Alice developed many transferable skills during the placement, including communication and presentation skills, organisational skills and a professional understanding of business. "It gave me a boost to self-confidence and re-ignited my ambitions", says Alice. "I had to be particularly creative when presenting a video to inspire young people into science. I furthered my knowledge in biotech business development. I was always thinking on my feet coming up with solutions to problems for clients and the Hethel team". Alice feels the quality of her writing her improved and she found that having to present different subjects to different audiences has further developed her presentation skills.
In terms of her career aspirations Alice still aspires to be a world-class researcher, but she feels that the internship has opened her eyes to other opportunities. "I have had my ambition of being my own boss re-ignited. I am also more interested in science presenting and wouldn't mind being the next Brian Cox". Alice feels the internship has left her better prepared in the event that she decides to set up her own biotech venture. Overall, Alice rates her PIPS placement experience as very positive.