Agatha explores a career in Public Health and data analytics for her PIPS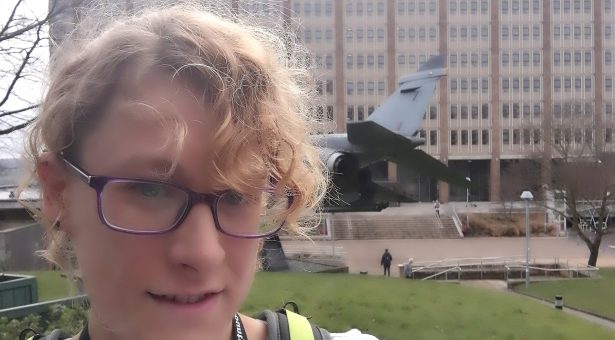 Agatha Treveil, a student at the Earlham institute, wanted to investigate the career possibilities relating to Public Health and data analytics, including increasing her understanding of the structure of Public Health bodies in the UK, role of the local authorities in Public Health and the job roles available. To achieve this Agatha sourced a PIPS placement at Norfolk County Council using a personal contact.
Agatha undertook her placement during her second year and found this to work well. "There are pros and cons of undertaking the placement at every stage of the PhD", reflects Agatha. "In second year there are no looming deadlines but you are far enough through that a break is appreciated. Nevertheless it was still difficult to break my PhD work, particularly as I am working on collaborative projects".
Agatha worked in three main areas during her 3 months at the County Council. She was responsible for generating graphs and figures for reporting of the Health & Wellbeing Related Behaviours survey of young people in Norfolk. Agatha also contributed to the Norfolk Joint Strategic Needs Assessment briefing papers as well as automating data analysis pipelines using R. "I particularly value the skills I have gained in R and the increased understanding of the way Public Health bodies work and the jobs I might like to do when I finish my PhD. I enjoyed being able to apply and develop my skills in coding to help improve automation in a way which benefited both myself and the team", says Agatha.
Agatha gained a variety of skills during her internship. Her self-confidence benefited from the realisation that her skills and time were helping a number of people and contributing to creating automation pipelines which will improve future working for the team. With the opportunity to work on many different projects with different time lines, personal effectiveness was developed to keep up. Much knowledge was gained about data analysis in Public Health. Creativity was challenged with the generation of figures for the survey report and automating analysis pipelines required a lot of problem solving. Knowledge was gained on the structure of Public health bodies in the UK and the role of local authorities in this work. Working in this environment required communication with a range of colleagues from different backgrounds and a greater understanding of communication processes in place in larger organisations with hierarchical structure, in local authorities in particular. Team working skills were vital for all the projects Agatha contributed to and none would have been successful without good communication.
The primary benefit of the PIPs for Agatha was to develop her career aspirations; "I now know that I enjoy working in a public health data analyst role, I understand the benefits of working in public service and am keen to find a similar job when I finish my PhD. The contacts I have gained may help in the future".
Overall, Agatha rates her PIPS placement experience as a very positive one. Agatha advises future PIPS students to be open about your skills and the kind of work you enjoy and don't enjoy.