NRPDTP student recognised as emerging international talent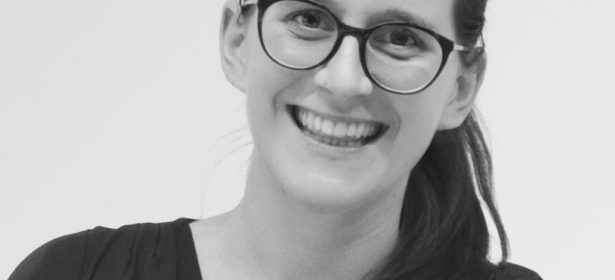 A Pharmacy PhD student from the University of East Anglia (UEA) has been recognised as one of the brightest and most promising PhD and Postdoctoral leaders internationally.
Lucka Bibic, 28, was recognised by the 2018 Chemical Abstract Service (CAS) SciFinder Future Leaders program, which identifies and provides a network for emerging researchers who are helping to shape the future of scientific information and innovation.
Chris McCue, Vice President of Marketing at CAS, said: "CAS is privileged to connect the next generation of scientists with other leading researchers from across the globe and expand their professional research skills," said. Participants were chosen based on their impressive academic accomplishments and the scientific merit of their research."
Lucka's research is on the development of painkillers using spider venom toxins and has created a virtual reality game, "Bug Off Pain", which places the viewer inside the human brain to illustrate the molecular system that allows people to sense pain.
She's keen to educate the public about academic research, leading workshops for UEA and the University of Cambridge and was a science radio producer at the Naked Scientist.
She also led the winning CryoThaw team on the national YES Biotechnology entrepreneurship competition. YES is designed to develop business awareness and an understanding of entrepreneurship in UK postgraduate students and postdoctoral researchers.
Lucka joins winners from prestigious universities all over the world, including Brazil, Australia, Germany and Japan.
"With so many deserving candidates, I am both honored and humbled to be named as a future leader and am pleased to represent UEA on one of the most respected conferences in the USA," she said.
"This award not only reflects my personal commitment to strive for the best, but also the support of my friends, my funding body and academic mentors, especially Dr Leanne Stokes, Prof Mark Searcey and Prof Dave Evans, for their belief in me.
"At the moment, I am on cloud nine and I just can't believe this has actually happened to me. It feels simply fantastic to be conferred this prestigious international award."
This year, CAS received the highest number of applications across the widest geographical range since its inception in 2010. Alumni from this program have been a part of noteworthy scientific innovations and research, and are influencing future scientists.
The international PhD students and postdoctoral researchers will visit the CAS headquarters in Ohio, USA, in August to collaborate on new initiatives that support the scientific community and exchange ideas about the role of information within the research process.
Lucka's research is funded by the UK Research Council's BBSRC Norwich Research Park Doctoral Training Program.