NRPDTP Alumna Lučka Bibič participates in TEDx Krsko as a TedX speaker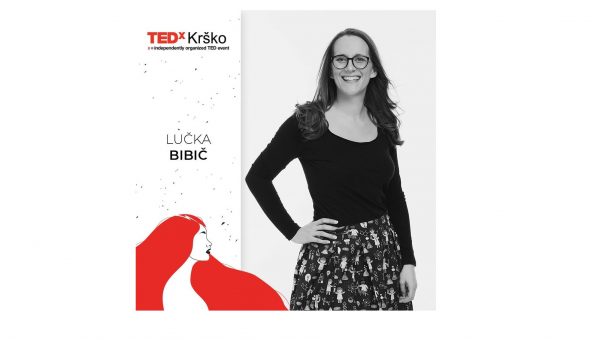 Former NRPDTP student Lučka Bibič was invited to participate in TEDx Krsko as a TedX speaker. In her talk, How gamers are solving science's biggest problems, she discusses the power of VR games in solving science problems, ranging from researching Alzheimer's disease to helping surgeons perform hard operations.
Link: https://www.ted.com/talks/lucka_bibic_how_gamers_are_solving_science_s_biggest_problems
Lučka  said "I'm honoured. Humbled I'm to be able to use the TEDx platform to present my passion for gamification of science and virtual reality, and inspire people from all walks of life. Thanks NRP BBSRC and UEA for being my cheerleaders from early on".
Dr Lučka Bibič, known to colleagues as Spiderwoman, has studied spider venom as a chronic pain reliever as part of her PhD studies at the UEA, School of Pharmacy. She is the creator of the scientific VR game "Bug Off Pain" for public engagement and education. She is a national Entrepreneurship Biotechnology 2017 Winner, internationally recognised as CAS Future Leader 2018, has won the UEA Engagement Award 2018 and is also a Nobel Laureate Meeting 2020 Awardee. Lučka is currently a product manager at Dephion in the Netherlands, where she heads different projects with scientific input for digital apps. When she isn't a spokesperson for scientific breakthroughs, she runs ultramarathons and brews her own coffee.