Congratulations to the first cohort of DTP students to graduate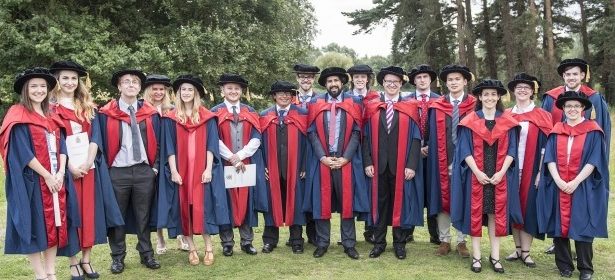 On Friday 21st July 2017 the first cohort of DTP students celebrated their graduation.
After attending the main ceremony at UEA, a graduation celebration was hosted back at the NRP where the DTP students were joined by other NBI students celebrating their graduation. Graduands and their guests came along to the Link Building in the Centrum where they enjoyed lunch and drinks. Dave Evans gave a short welcome speech which was followed by the Institute directors congratulating their students. This was the first time graduation has been celebrated with an event like this hosted at the NRP and it was hailed a great success. Hopefully to be the first of many to come.