Bushra Schuitemaker nominated for Anglia Ruskin's Outstanding Alumni Award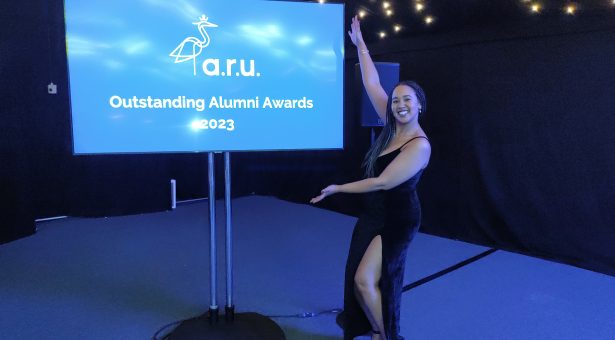 The Anglia Ruskin Vice Chancellor's Outstanding Alumni Awards celebrate Anglia Ruskin graduates who have made outstanding contributions to their communities and professional fields. Bushra Schuitemaker, an NRPDTP student based at QIB, was shortlisted as a Sustainability Champion finalist. This category recognises alumni whose innovative work, projects or actions have made a significant impact on addressing sustainability challenges.
Bushra was nominated for her zoology research, which has always been focused on finding more sustainable approaches to research, along with her passion for the future of farming to be based on animal health, welfare and agricultural sustainability. Bushra was also recognised for her contribution and commitment to supporting and platforming underrepresented voices in ecology as the former vice-chair of the REED Ecological Network and with her independent radio show, Nature+Nonsense.
The awards ceremony took place in person at the Anglia Ruskin Chelmsford campus on 20 April 2023.  You can see a full list of all the winners here.