Bushra (@bushyb94) Takes Over Twitter for Minorities in STEM (@MinoritySTEM)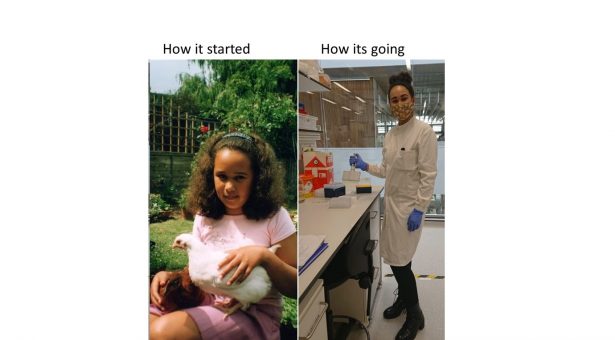 The aim of Minorities in STEM is to create a network that can connect, support and showcase the individuals working and studying within Science, Technology, Engineering and Maths (STEM). The Twitter account has a different BAME individuals working or studying in STEM related fields in the UK curating the account each week.
Expected to have minimum of 5 original Tweets a day, this was a great opportunity for Bushra to engage with a diversity of peoples on a range of topics. Bushra shared her STEM journey and how she got to be doing her PhD in zoology despite some ups-and-downs along the way (you can check out the thread here). Bushra shared information on racial inequality within academia and UK universities along with expressing the importance of voluntary and extra-curriculum activities. One of the most popular threads discussed the impact of having dyslexia and dyspraxia in STEM, highlighting some very successful individuals such as Nobel prize winner Prof Carol Greider and Dr Maggie Aderin-Pocock.
Maintaining the 'Chicken Lady' persona Bushra has incorporated into her virtual public engagement activities, Bushra shared surprising chicken facts and interesting innovations within the poultry industry. This included the daily game of Dickens or Chickens reaching >800 responses of people guessing a chicken breed from Dickens characters.
As an all-round animal lover, Bushra additionally used the platform to spotlight some lesser known but well-loved species such as the popcorn scented binturong and crazy cephalopods. She further looked at some of the current trends in zoology, such as the recent discovery of bioluminescent fur in platypus, wombats and flying squirrels.
Bushra's Twitter followers almost doubled within the week, in addition to expanding her network with specific contacts around the world. She was even reached out to by the current mentees of Prof Polly Matzinger, one of her all-time biggest inspirations in science.