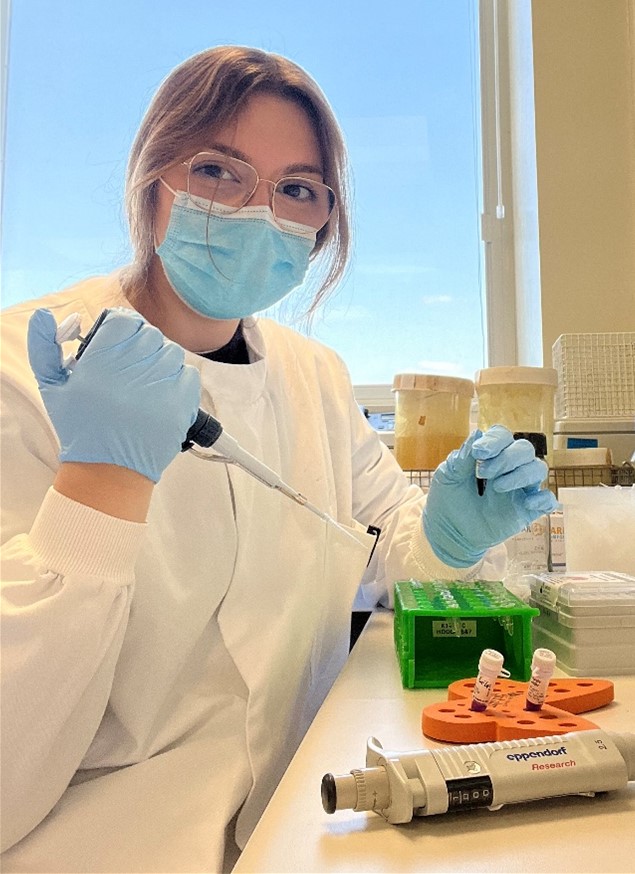 Project title: Location, location, location – how genome position affects gene expression

Supervisor: Prof Mark Webber
I grew up in Norfolk and went to school in Norwich, so I have always been very aware of the world-leading scientific research undertaken by the institutes of the Norwich Research Park.
My broad BSc in Biomedical Sciences exposed me to microbiology for the first time, and I used my research project as an opportunity to explore microbial genetics. I then decided to specialise my knowledge through an MSc at the University of Sheffield in Antimicrobial Resistance. During this degree, I learnt a lot more about the genetics of microorganisms and how resistance develops. I realised I loved the research environment and working on my own project, so I decided to apply for a PhD.
Norfolk is the most beautiful county, and I always knew I wanted to return home after university. When I found the NRPDTP project that I am currently working on, I thought it seemed challenging but so well suited to my interests of microbial genetics. I was impressed by the variety of training and career development opportunities available to NRPDTP students. At the Quadram Institute, I have been able to benefit from the knowledge of various experts and I am incredibly lucky to join such a supportive lab group.
The NRPDTP was perfect for me, as I can explore my research interests and benefit from the wide range of training available to students and staff on the research park.