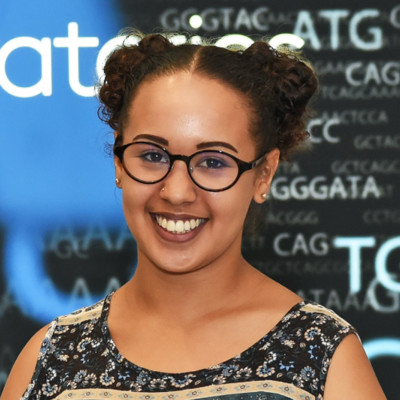 PROJECT: Novel Biomarkers of Poultry Intestinal Health and Welfare
SUPERVISOR: Arjan Narbad
Animals have always been my passion and now I am eager to integrate veterinary, human and environmental health for global benefit.
My animal obsession led me to studying zoology for my undergraduate degree. I conducted a diversity of research for local British wildlife, baboon reintroduction programme in Malawi, marine biodiversity surveying in Egypt, and genetic conservation of red deer populations in Scotland. To gain a greater insight into having a research career, and further expand my experimental experience, following my degree I was employed as an Animal Technician with Wellcome Sanger Institute and later as an Associate Scientists for Cancer Research UK. Knowing the personal satisfaction from independently delivering scientific objectives and communicating this work through publications or talks, I decided I wanted to be a greater contributor to the scientific community by pursuing my PhD.
My project is focused on enhancing the welfare of chickens used for meat production, which has the potential to assist in the control of zoonotic diseases and foodborne pathogens. Having kept and bred chickens since I was a child, I have always recognised their importance as a species but also to our society. 75% of all land livestock are chickens and with the current climate crises, they are increasingly viewed as a more sustainable protein source than other meats.
As well as funding from UKRI NRPDTP training programme, as an CASE student I am supported by an industry partner who I will have a placement with during the studentship. There is excellent training and support available with experts in a multitude of disciplines, permitting progressive collaborations. I am based at the Quadram Institute Biosciences applying microbiology, immunology and computational biology techniques but, always eager to gain new attributes, I intend to explore more subject areas such as metagenomics.
I am always excited to communicate my research and am frequently given the opportunity to engage with the public as well as other students and staff scientists. There is access to a variety of professional and personal development resources; as well as being a member of the Quadram student committee, and provide input to the BAME PGR working group at the UEA, I often join UEA events and seminars!