Nathan Hughes named the Student winner of the Open Source Awards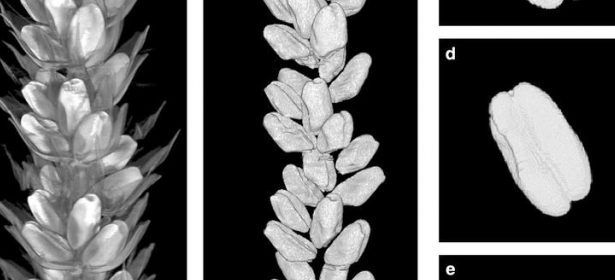 Nathan Hughes, a DTP student based at the John Innes Centre, has won the Student Award at the UK Open Source Awards (https://opensourceawards.org/). This award is open to any student who has made contributions to open source software. The award comes with a bursary of £1,500 which is to be spent on furthering the winner's education and contributions to open source. Nathan was awarded this prize as a result of his work on the scientific software he has published in the last few years (https://plantmethods.biomedcentral.com/articles/10.1186/s13007-017-0229-8, https://www.sciencedirect.com/science/article/pii/S073352101830167X and https://onlinelibrary.wiley.com/doi/full/10.1111/tpj.14312). The open source elements of these publications are the methods which Nathan invented (https://github.com/SirSharpest/microCT_grain_analyser and https://github.com/SirSharpest/CT_Analysing_Library). These methods extract information on crop grains from microCT images and then analyse them Additionally, the award was given for other contributions, such as writing tutorials for computer science / bioinformatics that Nathan has made available on his github (https://github.com/SirSharpest/).
Nathan plans on making the majority of his PhD research openly available once it is suitable. This means the science will be repeatable and transparent for others to use. Nathan has already started some of this, although it is still in the design stages.